About the Therapists:
Sarah E. Van Winkle, M.S., CCC-SLP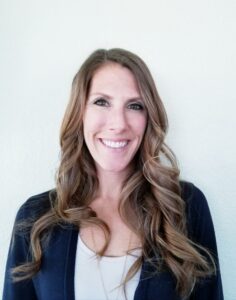 My love for Speech Pathology began when I taught my little sister to say her "R" sound when I was nine years old. "Just growl like a lion". It continued when I became friends with a Deaf classmate in middle school. Of course I didn't realize Speech Pathology was an actual profession until I had the opportunity to observe an SLP in a public school when I was in high school. After graduating with my undergraduate degree in Communication Disorders from the University of Northern Iowa, I completed my Master's degree in Speech-Language Pathology from California State University, Northridge. Not only did I study the English language; but, have completed courses for American Sign Language and French. I practiced in Colorado Springs public schools for six years and have been in private clinics for the past six. I love every moment of my profession as working to improve the communication of children brings so much joy to each day. When I am not helping your children with their speech and language, I am playing with our seven-year-old daughter, Ella, five-year-old son, Jude, and three-year-old son, Eli. I also love the outdoors, especially hiking, and running around our beautiful town of Colorado Springs!
Angie Muri, M.S., CCC-SLP 
I received my Master's degree in Speech-Language Pathology from the University of Nevada, Reno.  I am a North Dakotan native, who recently moved to Colorado Springs.  While in Nevada, I had the pleasure to work with a number of children aged birth to 19. I gained experience working in a private practice. I have a background working with children with a variety of communication disorders including: Autism Spectrum, Down syndrome, non-verbal, Childhood Apraxia of Speech, and more. I am passionate about childhood communication and helping children become effective communicators. I believe in the philosophy of teaching language through play. My hobbies outside of work include: running, hiking, snowboarding, traveling, and spending time with my friends and family.
Kelsey Lamberson, M.A., CCC-SLP
I earned my Master's Degree in Speech Language Pathology from the
University of Colorado, Boulder. I am a Colorado native, who recently
returned to this wonderful state.
I have
had the opportunity to practice
speech language pathology in a variety
of settings, including a skilled
nursing facility, outpatient
rehabilitation clinic, school, and now
private practice. I have received the
ASHA ACE award for my dedication to
continuing education. I am truly
passionate about my field and helping others communicate! When I'm not
working, I enjoy reading, hiking, traveling, and spending time with my
family and friends.
Caleb Van Winkle, SLP-A
My journey as a Speech and Language Assistant began 13 years ago when I took a job as a Speech and Language Paraprofessional in a local school district.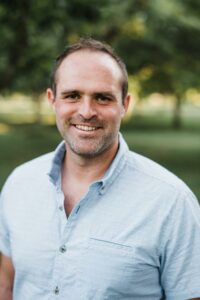 With excellent guidance and advice from my supervising SLPs, I quickly became quite interested in the field. I attended CU Boulder for my S/L leveling courses and acquired my SLP-A license. It has been a joy working with kids of all ages and abilities.
Aside from work, I love hiking mountains, kayaking, climbing, and pretty much anything the Colorado back country has to offer. I am a proud dad of three and have an ornery dog. Life is good. Go Hawks!
Jamie Mendell, CCC-SLP