About the Therapists: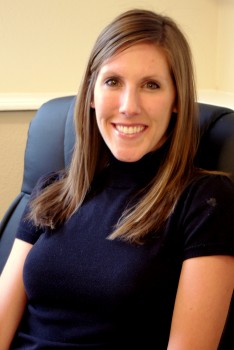 Sarah E. Van Winkle, M.S., CCC-SLP
My love for Speech Pathology began when I taught my little sister to say her "R" sound when I was nine years old. "Just growl like a lion". It continued when I became friends with a Deaf classmate in middle school. Of course I didn't realize Speech Pathology was an actual profession until I had the opportunity to observe an SLP in a public school when I was in high school. After graduating with my undergraduate degree in Communication Disorders from the University of Northern Iowa, I completed my Master's degree in Speech-Language Pathology from California State University, Northridge. Not only did I study the English language; but, have completed courses for American Sign Language and French. I practiced in Colorado Springs public schools for six years and have been in private clinics for the past six. I love every moment of my profession as working to improve the communication of children brings so much joy to each day. When I am not helping your children with their speech and language, I am playing with our seven-year-old daughter, Ella, five-year-old son, Jude, and three-year-old son, Eli. I also love the outdoors, especially hiking, and running around our beautiful town of Colorado Springs!
Angie Jorde, M.S., CCC-SLP 
I received my Master's degree in Speech-Language Pathology from the University of Nevada, Reno.  I am a North Dakotan native, who recently moved to Colorado Springs.  While in Nevada, I had the pleasure to work with a number of children aged birth to 19. I gained experience working in a private practice. I have a background working with children with a variety of communication disorders including: Autism Spectrum, Down syndrome, non-verbal, Childhood Apraxia of Speech, and more. I am passionate about childhood communication and helping children become effective communicators. I believe in the philosophy of teaching language through play. My hobbies outside of work include: running, hiking, snowboarding, traveling, and spending time with my friends and family.
Cynthia H. Makielski, MA, CCC-SLP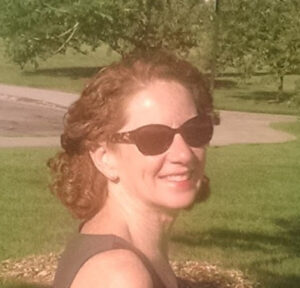 I earned my Bachelors and Masters Degree from Eastern Michigan University (EMU) in Speech Language Pathology; I also have a degree in Veterinary Medical Technology and Mental Health.I received the ASHA ACE award twice for continuing education achievements and have a certification in Shared Reading Site Coordination from Gallaudet University in Washington DC. I have a passion for and have studied American Sign Language and Deaf culture extensively throughout my career and was employed for decades at Detroit Day School for the Deaf and Michigan School for the Deaf working with Deaf students 2-26 years of age, who had multiple disabilities. Then, I found sunshine in Colorado! I love to teach, and solve problems; Speech Pathology gives me that opportunity. My goal working with anyone with a communication difficulty is to find the underlying issue, no matter how complex, and find a solution by taking them to that place that excites them to want to learn and improve their ability to relate to others. I also have a passion for reading and storytelling, especially in ASL/English. My immediate family consists of my husband, five adult children, four grandchildren, my mother, a horse, two rescue dogs and a few barn cats. I enjoy all outdoor sports, photography, training my horse and refurbishing/recycling furniture/junk. I am a terrible cook.
Caleb Van Winkle, SLP-A
My journey as a Speech and Language Assistant began ten years ago when I took a job as a Speech and Language Paraprofessional in a local school district.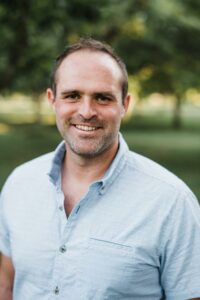 With excellent guidance and advice from my supervising SLPs, I quickly became quite interested in the field. I attended CU Boulder for my S/L leveling courses and acquired my SLP-A license. It has been a joy working with kids of all ages and abilities in the last seven years.
Aside from work, I love hiking mountains, kayaking, climbing, and pretty much anything the Colorado back country has to offer. I am a proud papa and have an ornery dog. Life is good.
Emily Perry, CCC-SLP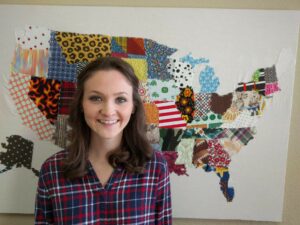 I always knew I was passionate about working a job that would allow me to help others, and when I discovered that Speech Language Pathology would allow me to do just that across all age spans, I knew it was the perfect fit for me! Overtime, I developed a much deeper understanding and appreciation of the field and have since loved being able to give the gift of communication!  I received my Master's Degree in Communication Sciences and Disorders from Valdosta State University in July of 2016.
I worked in Charlotte, NC at a school for children with special needs for almost two years prior to getting married and moving to Colorado Springs in 2018 where I began such a wonderful job here at PSLC. Across these settings, I have worked with many different populations in addition to a number of Speech and Language disorders. Outside of work, I enjoy spending time with my husband and our sweet baby girl, sight-seeing, baking, and reading!
Susan Mueller – Office Manager
Following my passion for working with people, I graduated with my degree in Business Management & Leadership from Oklahoma Wesleyan University which lead me to a career in Recruiting & Human Resources. I worked in Human Resources for five years before choosing to pursue a career that would allow me to spend more quality time with my family. I jumped at the opportunity to work with PSLC, and I'm excited to be a part of the team! I grew up in Lawrence, Kansas before relocating to a suburb of Des Moines, Iowa with my husband and daughter, Jane.  In my free time, I enjoy spending time with family, shopping, running, and serving my church.
Jamie Mendell, CCC-SLP