About the Therapists: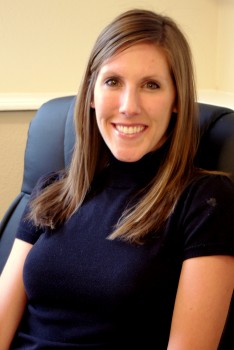 Sarah E. Van Winkle, M.S., CCC-SLP
My love for Speech Pathology began when I taught my little sister to say her "R" sound when I was nine years old. "Just growl like a lion". It continued when I became friends with a Deaf classmate in middle school. Of course I didn't realize Speech Pathology was an actual profession until I had the opportunity to observe an SLP in a public school when I was in high school. After graduating with my undergraduate degree in Communication Disorders from the University of Northern Iowa, I completed my Master's degree in Speech-Language Pathology from California State University, Northridge. Not only did I study the English language; but, have completed courses for American Sign Language and French. I practiced in Colorado Springs public schools for six years and have been in private clinics for the past two. I love every moment of my profession as working to improve the communication of children brings so much joy to each day. When I am not helping your children with their speech and language, I am playing with our three-year-old daughter, Ella and one-year-old son, Jude. I also love the outdoors, especially hiking and running around our beautiful town of Colorado Springs!
Angie Jorde, M.S., CCC-SLP 
I received my Master's degree in Speech-Language Pathology from the University of Nevada, Reno.  I am a North Dakotan native, who recently moved to Colorado Springs.  While in Nevada, I had the pleasure to work with a number of children aged birth to 19. I gained experience working in a private practice. I have a background working with children with a variety of communication disorders including: Autism Spectrum, Down syndrome, non-verbal, Childhood Apraxia of Speech, and more. I am passionate about childhood communication and helping children become effective communicators. I believe in the philosophy of teaching language through play. My hobbies outside of work include: running, hiking, snowboarding, traveling, and spending time with my friends and family.
Carey Klenke – Office Manager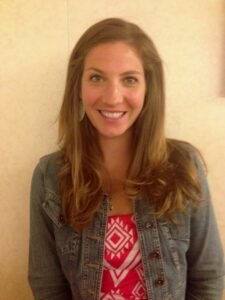 My love for teaching and child development started at a young age.  I remember my mom bringing home workbooks from her school (she was a teacher as well) and I would invite all the neighborhood kids over and do "school" with them.  For as long as I can remember, I wanted to be a teacher and help children learn and grow.
After graduating with a Bachelor's  Degree in Elementary Education with a specialty in Language Arts and Science, I worked as an elementary school teacher in District 20 for five years. I have a Master's Degree in Reading Instruction and I'm passionate about teaching children to read.  I love the challenge of guiding a child through the reading process as they figure out how to string sounds together to make words and phrases.
My current job at PSLC has been such a blessing to me and my family.  It allows me to have more time at home with my two daughters and still be part of children's educational development.  When I am not answering phone calls, scheduling appointments and checking on insurance coverage I am spending time with my family, traveling back to my home state of Michigan, or organizing my house.  My favorite activities involve long days in the sun on the lake in northern Michigan (fishing, swimming, kayaking, relaxing), reading a good book, and gardening.
Jamie Mendell, CCC-SLP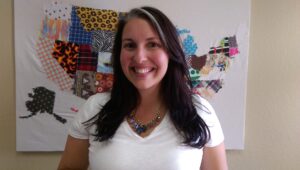 Emily Perry, CCC-SLP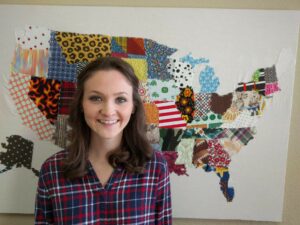 Caleb Van Winkle, SLP-A
My journey as a Speech and Language Assistant began eight years ago when I took a job as a Speech and Language Paraprofessional in a local school district. With excellent guidance and advice from my supervising SLPs, I quickly became quite interested in the field. I attended CU Boulder for my S/L leveling courses and acquired my SLP-A license. It has been a joy working with kids of all ages and abilities in the last seven years.
Aside from work, I love hiking mountains, kayaking, climbing, and pretty much anything the Colorado back country has to offer. I am a proud papa and have an ornery dog. Life is good.